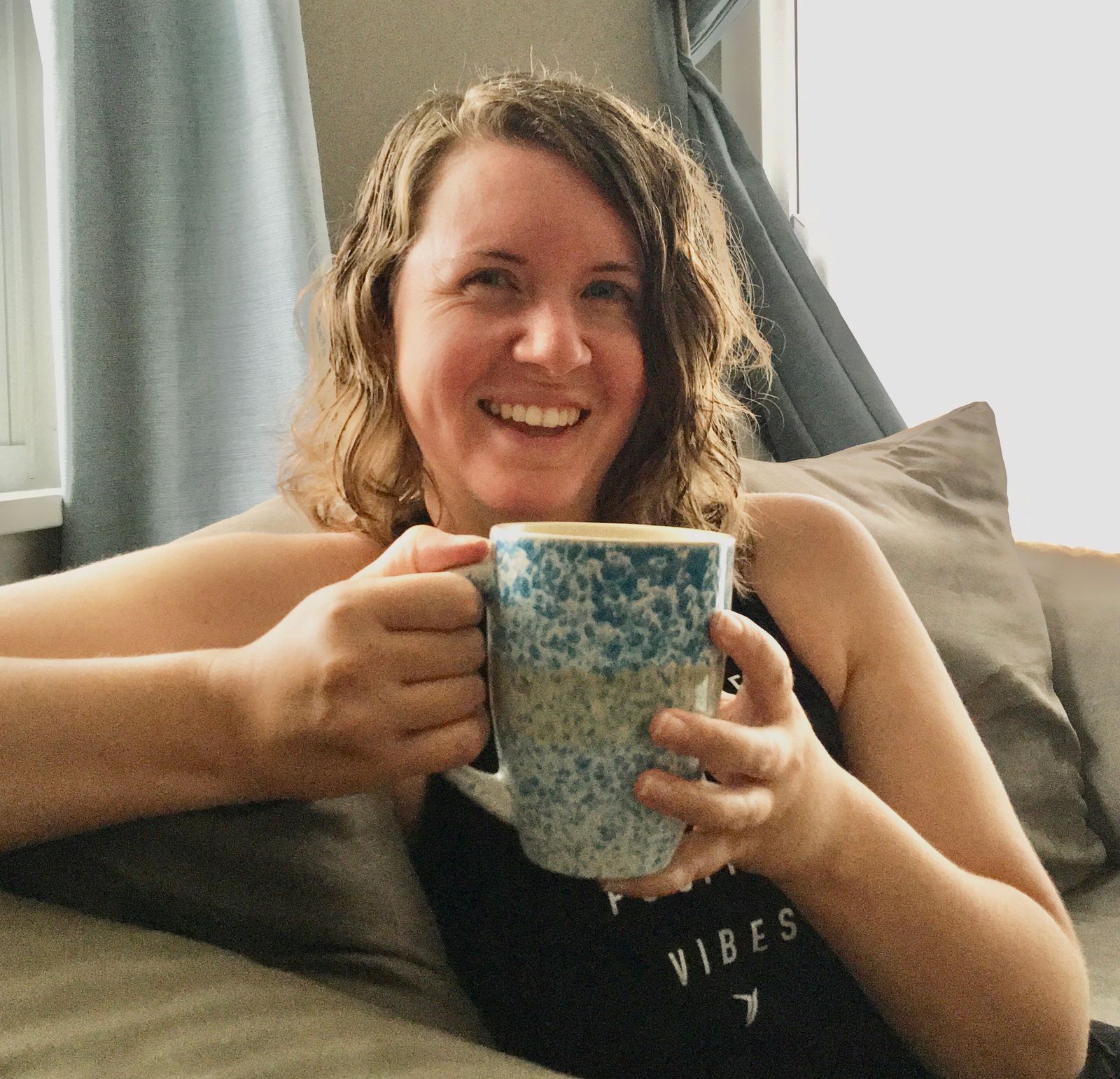 You already know I'm a yoga teacher (since yogini is in my business name), but let me tell you a little more. Here are some fun facts about me: 
I created a "coffee meditation" where I meditate while my coffee brews because it's the only way I could fit it into my day.
My pitbull fur-baby makes sure I move (and by move I mean walk her) every 2-3 hours...there are no negotiations! She's also the star of my Instagram account!
I spent half of the very first yoga class I ever took at a yoga studio in child's pose and swore I'd never go back (spoiler alert...I did go back)!
For most people I connect with, the most surprising one of those facts is I didn't connect with yoga during my first class! 
But that's what eventually led to my passion for yoga and the way I teach! 
Yoga became my gateway to a healthier journey with Endo. But, I didn't feel amazing after every class. Some days I could flow through a heated 6am power flow with ease, and some days I'd leave with so much bloat, pelvic pain, and feel like a complete failure. 
Then I walked into a Sunday morning Yin Yoga class and fell in love. I could practice on pain days and on strength days. It allowed me to slow down and connect with my body and breath with some forgiveness and love. From there I dove into other yoga (and non-yoga) modalities and discovered the "hour of power" isn't the ONLY kind of yoga!
And I truly believe this: 
What about you? Do you believe this too? Or maybe you want to believe it. 
Regardless I'm glad you're here with me today and to say thank you I want you to have this Piriformis Rock technique to get you started on your pelvic pain release. Don't forget to subscribe for more poses PLUS weekly movement + musings sent straight to your inbox!