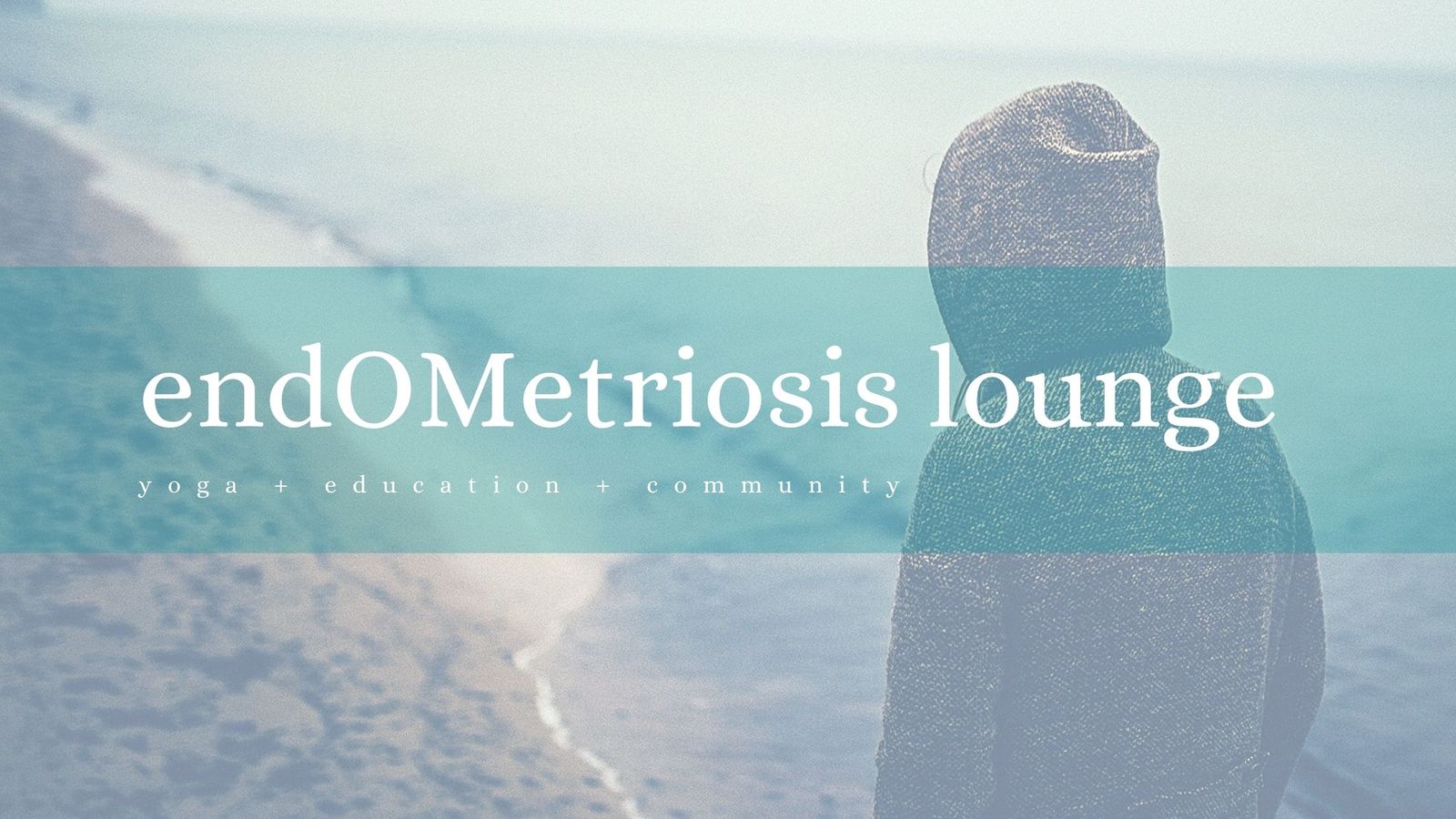 You're the kind of warrior who is juggling it all with an invisible pain. You've got amazing goals but commitment isn't always attainable. You've been managing your pain the best you can (it's your normal after all) and are not sure how to move forward.
endOMetriosis lounge is for you if...
You're reserving energy for what really needs to get done.
Everyone keeps telling you to "try yoga" but it's never helped.
You feel as if your Endo is holding you back from doing what you want to do.
Your fatigue is like hitting a brick wall, you simply cannot move (and your doctor sure never mentioned that #tiredaf is a common symptom of Endo).

I understand your struggle because I've been there. I dealt with the pain for a decade and considered it normal. I put on a happy face for the world while inside I was completely crumbling.
I never imagined a day without pelvic pain and fatigue....but today I know it's possible. Once I discovered new ways of moving, thinking, and exploring other possibilities everything changed. So I created endOMetriosis lounge specifically to help other Endo warriors move through the pain in their own unique way and come out the other side too.
Have enough energy for everything you want to do.
Create a yoga practice that actually helps relieve pelvic pain, not make it worse (because, as you know, not all yoga is beneficial for Endo warriors).
Learn how to move with love on your mat and carry that into your everyday life.
Unwind and release fatigue with short + sweet everyday movements.
Yoga, movement, breathing, and meditation videos ranging from 10-30 minutes to help you unwind, relax, and release.
New themes and focus for each month.
Book club including one live virtual discussion.
Podcast recommendation and/or interviews with other pelvic health professionals.
Live community virtual meeting once a month.
Is this a monthly membership? Will my card be charged automatically each month?
No! endOMetriosis lounge is set up more like monthly workshops. You pay $25 for the month and always have the option to purchase previous months or continuing purchasing each month (your card is not kept on file and you're only charged for the month you purchase). Each month will be a new topic and two options to meet virtually, so purchasing the current month will give you more community and connection opportunities.
Participation can be tough due to my pain (I never know when it's going to hit). Are the yoga classes live?
The yoga classes are pre-recorded so you can access them anytime during your monthly membership and practice when you're able.
I like to feel like I'm making progress in a program. If the classes are pre-recorded, how will I stay motivated?
I want you to be able to practice different movements in your own time, but, motivation is also key. One tip is to schedule the classes on your calendar so you have the goal to practice. Also, we have TWO live virtual calls in the lounge for some community + accountability. One call will be a general Q&A community call and the other will be focused on the book of the month. Having a pain day during the virtual calls? You always have the option to tune in without video or microphone.
Are the yoga classes going to be similar to the exercise my physical therapist recommends?
My certifications are in Vinyasa Yoga, Yin Yoga, Yoga for Pelvic Health, Modern Yoga, Functional Nutrition for Pelvic Pain, and Endometriosis Coaching, and I weave all of these together for endOMetriosis lounge. Some of these trainings are inspired by physical therapists, so there may be some overlap along with other ways to move with love.
I feel like my entire body is tense. Will the classes help me to unwind?
YEP! Classes are gentle and include some myofascial release, stretching, breathing techniques, and are energy (meridian + chakra) focused allowing you to unwind, relax, and release!
How many yoga classes will be available?
Each month you'll receive 4-5 new short + sweet yoga videos. There will be a new theme + focus each month to keep the videos and discussion fresh. You'll have access to these classes 1 month after purchase.
How will the book club work?
The books recommended for the monthly book club will be books I personally found extremely helpful for Endometriosis and forming new habits, as well as books published by fellow pelvic health professionals. Buying a new book each month can get pricey, so some books we'll review more than once (focusing on certain chapters at a time). You do not have to read the book to participate in the book club live call (although it would help).
What about refunds?
Because you will receive all yoga classes the moment you register, refunds will not be able to be provided. Your experience is important to me, though, so please reach out if you are experiencing issues accessing the lounge information or if you feel what you signed up for is not what you received.